Quality Manufacturer of Custom Wire Rope Cable Assemblies & Push-Pull Controls
Tyler Madison, Inc. is an industry leading manufacturer of wire rope fittings, wire rope lanyards and other cable assemblies. In addition, we offer custom push-pull cable controls with standard or machined end fittings. Our skilled personnel use the latest technology to deliver a consistently reliable product at a cost effective price. We welcome the opportunity to assist you in designing, engineering and manufacturing a mechanical cable that meets the needs of your specific application from control cables to safety tethers.
We take a lot of pride in working with our clients in order to make their new ideas a reality. Whether you're looking for wire rope lanyards, safety cables, push pull cables or something in between, Tyler Madison, Inc. can provide the custom cable assembly that you're looking for, call us today!
• Design & Engineering
• Prototype to Full Production
• Hot Stamping & Packaging
• Pull Testing for Cable Strength

The AviPack - Avalanche Airbag System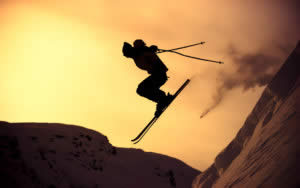 The AviPack, an avalanche airbag system created by the Wary allows skiers and snowboarders to ride down the most dangerous winter terrain with peace of mind. The material used for this equipment has to withstand extremely cold temperatures and some of the parts must be custom made. Tyler Madison Inc. helped the Wary engineers design a custom rip cord and a 3/64 lined longitudinally braided conduit with black polypropylene cover.
Tyler Madison: Premier Custom Wire Rope Manufacturers
IQS Newsroom
Tyler Madison has earned its position as a leading custom manufacturer of wire rope assemblies through its commitment to quality and customer service. The company always carries an extensive inventory of stock components to meet their customers' simpler needs. But with an extensive background in wire rope design, the company welcomes the opportunity to design, engineer, and manufacture wire rope solutions to perfectly match its customers' more specific applications.